About Me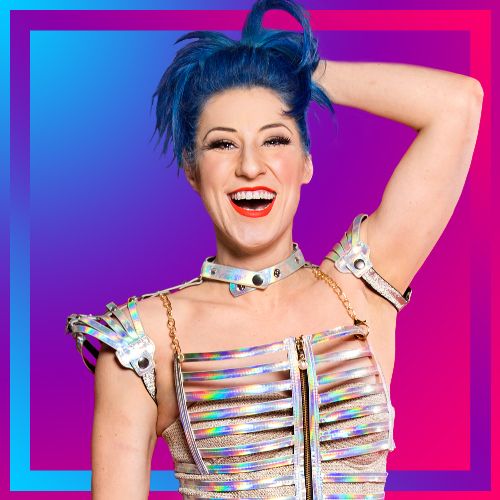 Biography
Who is Erin Shay?
Erin Shay is a pop tart. Like the famed toaster pastry, she has a frosty outer layer and a special filling inside.  Beneath her sweet and sparkly exterior are purposeful lyrics, bursting with intentions of unity, empowerment, and connection. On the exterior, her songs are pure sugar-rush electro-anthemic. 
"I love being goofy, playing the clown, and making people feel comfortable and have fun, but, at the same time, I want to convey a message," the Melbourne, Australia-based artist shares. "I'm a no-bullsh*# kind of person. I joke around, but I'm raw and genuine." 
In 2009 Erin was invited to open as a supporting act for Australian venerated artists Vanessa Amorosi, Shannon Noll, and James Reyne. In the summer of 2020, Erin was handpicked by DJs Tom & Olly of Fox Fm, one of the biggest Australian commercial radio stations and part of powerhouse media conglomerate Austereo, to record her own version of their song "Year of the Dog." Her rendition has gained traction and become a standard for the radio show. Today, she welcomes a fresh era in her artistic journey through releasing a series of singles created with rising producers Michael Paynter and Michael Delorenzis for MSquared Productions. 
Erin is a consummate performer; a triple threat in that she comes from dance, theater, and music backgrounds. Her songs pull from 1980s pop-rock and edgy modern electro pop. They boast huge gooey hooks, big crunchy guitar riffs, syrupy piano melodies, fizzy beats, and bold electronic textures. Erin's singing is expressively dynamic, spanning breathy vocalizing to soaring emotionality. Though her music is celebratory and danceable, she seeks to move hearts in addition to shaking booties. Erin writes cultural commentary with swagger and poetic vulnerability. 
You experience Erin rather than watch her in performance. Her mind never stops, and she is a blur of uplifting vibes and infectiously catchy melodies. As a performer, Erin offers a candy store variety of delights. Her fashion sense oozes a modern vintage take on the vibrant new romantic movement earmarked by bright colors, punky designs, and cool, angular hair. She's a brightly colored ball of charisma, glam, and warm wit, and her live shows, both in person and online, whisk you away to a pop fantasyland like a scene out of Charlie and The Chocolate Factory. 
In some ways, she's a sweet subversive sneaking in contraband content into pop. "I always hear no one listens to the second verse so you don't have to pay attention to it. I strongly disagree with that—every word matters, and I want to write purposeful lyrics," she enthuses. "Global issues matter, human rights matters, politics matter, and where we are going as a society matters." 
Since she was a little girl, Erin took writing seriously, penning poems and lyrics as long as she can remember. At 12, she taught herself piano and then guitar. Parallel to these self-directed passion pursuits, Erin formally studied dance from the tender age of 6, and later she scholarly explored theater. She trained at the Victorian College of the Arts Secondary School, and also studied at the world-renowned Atlantic Acting School in NYC. Select career highlights outside of her solo music career include lead roles at Universal Studios Singapore (2010-2011) and Japan (2012-2013), and her role as 'Sherrie' in Rock Of Ages with the Ballarat Lyric Theatre (2016). In addition, Erin has landed roles in television and film productions, including the Netflix US Series Glitch (2019); Monkey Man, starring Greg Fleet (2019); and the short film Telepathy, starring Pia Miranda (2015).
Erin's first single will be "United," a swirl of neon melodies, stirring electronic ambience, and rousing vocals that feel as if they're sung from a mountaintop to a yearning valley below. This is a song of love and understanding aimed at the "takedown culture" so prevalent today where the media and the public feed off people's foibles and failures. "We should pick each other up, and comfort people when they make a mistake," Erin says of the song's redemptive message. The rousing, "Human," is a big dose of 1980s urgent pop rock, dripping sass and sensitivity, and triumphantly embracing human connections. "People are too scared for real bonds. They cultivate followers and 'friends' online, but often neglect their real-life connections. This song encourages people to repair ties and nurture their real-life relationships," Erin shares. 
An emotional centerpiece of her current collection of singles is "Illuminated." "That one is about the light bulb moment I took the blinders off and was willing to face truths about society that I had not seen before," Erin reveals.  The song is goose-bump inducing with echo-y ambience, sharp pop hooks, and Erin's sensually emotive vocals. "Colour Code" has one-percenters in its crosshairs, and the song's seething musicality features haunting vocals, ethereal textures, glitch-y electronic textures, and lyrics of love and empowerment. 
This is a new era of enlightenment and fevered creativity for Erin, and she's embracing it with zeal and her unmistakable spunky panache. Erin reflects: "I used to write stereotypical love songs, but my perception changed and I became more aware of other people. I've always been emotional and empathic, and now I can channel that with my awareness and my love of pop."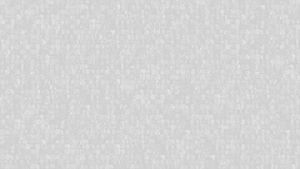 Gallery